I know this is belated, but It's official now! The Hunger Games Director Gary Ross has officially cast the Hunger Games notorious love triangle. See article from
E! online
.
Hunger Games Filmmakers Feel "So Lucky"
to Have Hunky New Castmembers
Tue., Apr. 5, 2011 2:30 PM PDT by TED CASABLANCA AND ALY WEISMAN
While some may be questioning the male lead casting choices for the Hunger Games announced yesterday, both the filmmakers and the book's author are super confident in the decision to go with Liam Hemsworth and Josh Hutcherson.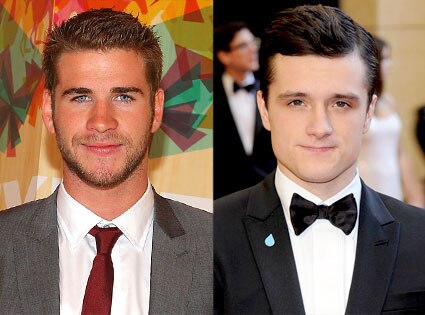 We, too, think these fellas can ultimately pull off the roles, but the filmmakers made statements today assuring us that they are happy with their Gale and Peeta casting choices.
Read full story...